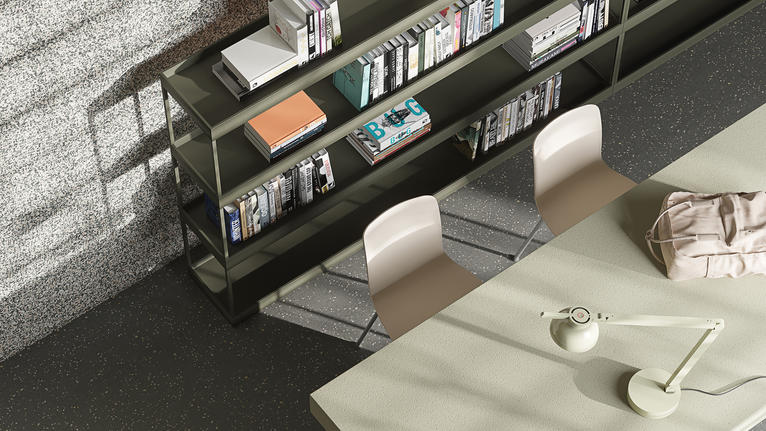 iQ Surface – The Homogeneous Vinyl Collection that Re-Writes the Design Rule Book
iQ Surface, our new vinyl collection was released at our Milan Design Week 2019 installation « Formations ». The collection was designed in collaboration with the award-winning Note Design Studio.
The vinyl collection was imagined to unlock creativity in design and architecture to magnify the potential of one of our most iconic product families, the iQ homogeneous vinyl flooring. More than just a terrazzo vinyl flooring, this new collection writes a new chapter in materiality in design and interior architecture, one where you the designer are the auteur.
iQ Surface design applications
Retail, workspaces, shops, hospitality, bars, restaurants, healthcare institutions, academic centres and more. The collection makes spaces come alive for architecture that speaks volumes in the eyes of the beholder.
iQ Surface design inspiration
Imagine a design landscape without boundaries and realise it's not a dream anymore. The ability to use iQ Surface on areas other than floor space makes it one of design's most adaptable materials.
iQ Surface recyclability
What are the sustainable credentials of iQ Surface and how can homogenous vinyl contribute to a cleaner, healthier environment. Discover a material with a conscious soul.
iQ Surface installation
Explore a new way to create and design with a material that can be used on virtually any surface within a space or project. Unite all elements of a design or spatial project harmoniously and creatively.