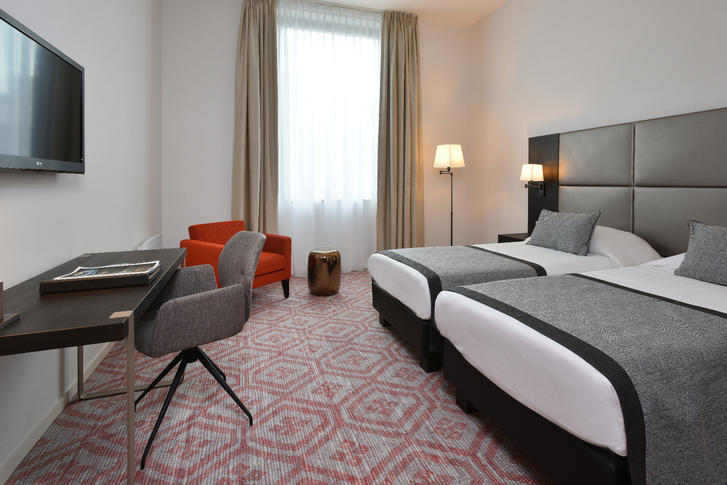 Martin's Grand Hotel
2018 | Waterloo, Belgium
The Martin's Grand Hotel in Waterloo is a contemporary high-end hotel that has transformed an industrial site into an oasis of comfort. Two Desso carpet collections help ensure a comfortable experience for guests: Tweed in hallways and corridors and a variety of designs from the Desso&Ex collection in bedrooms.
The Desso&Ex collection offers three variants on which 115 designs can be applied in five soft colour ways. With this near endless combination, the Desso&Ex rug collection can bring the desired ambience to any room - from simple and soothing in corridors and shared areas, to lively and exuberant in meeting rooms. The collection encourages designers to explore their creativity through connecting people, areas and different interior design elements.
Desso Tweed mimics the tactile nature of fashionable fabrics and has a bi-directional integral pattern. As a result, this carpet solution offers endless possibilities for creating distinctive and relaxing floors. The combination of a dense yarn fused with the random intertwining of a thin black thread gives the carpet tile a tactile and flexible structure.
About
Two collections of Desso carpets were chosen for the comfort of guests in this contemporary-styled grand hotel.
Building owner
Martin's Hotels