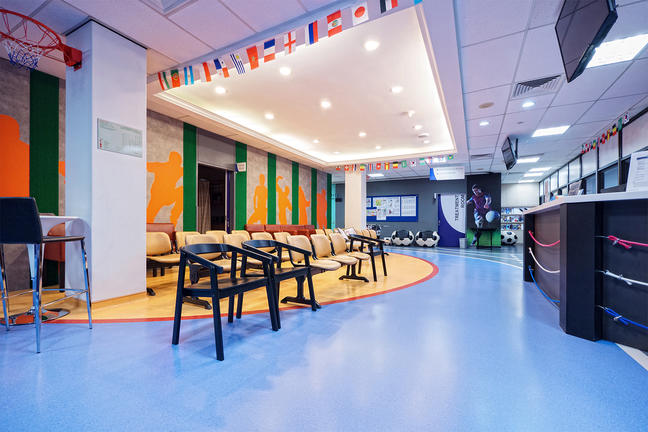 National University Hospital - Singapore
2018 | Singapore, Singapore
Established in 1985, National University Hospital of Singapore is a very modern hospital. It has different sections: Medical Centre, Main Building, Sport Clinic, Environment services Office, Kent ridge Wing, Anaesthesia offices, laboratories, Cardiac Centre or Eye center. 
Tarkett & ELCA, Tarkett Singaporean distributor, have supplied & installed flooring in NUH for the different areas and different phases of the renovation. The material supplied include Acczent Evolution and iQ Granit. 
Colour Inspiration
Colourful Tarkett vinyl floorings iQ Granit were installed in the highest traffic areas as corridors and waiting rooms. Indeed, Tarkett iQ collections are unique for their extreme durability and superior resistance to wear, stain and abrasion – that makes them the perfect choice for heavy traffic applications.
Acczent Evolution with the wood design has been installed in Conference room to create a more welcoming and cozy atmosphere., while ensuring a very high resistance to traffic thanks to the wear layer.
About
The National University Hospital, famous Singaporean Hospital has Tarkett Flooring