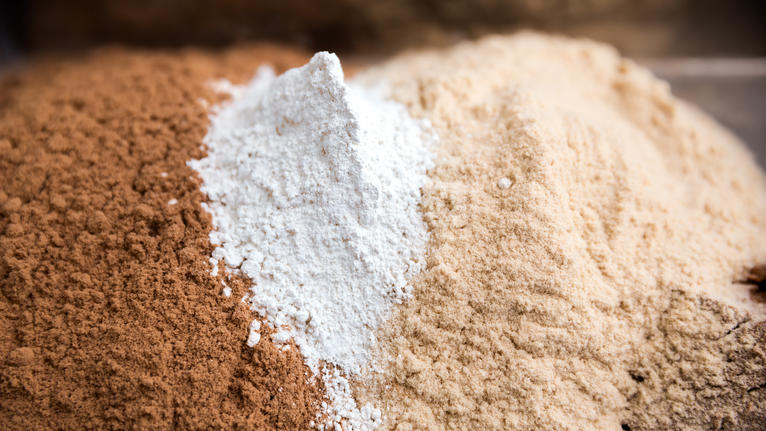 Our Sustainable approach: Doing Good. Together.
At Tarkett, we believe that together, we can make a positive impact on people and the planet. We strive to make high quality, sustainable flooring to help you create healthier and people-friendly spaces.
We listen to our customers' needs and collaborate with all our stakeholders to design products that deliver optimal performance, promote healthy living and respect natural resources.
"We are committed to serving our customers through our innovation capabilities and longstanding sustainability dedication and achievements. Our day-to-day focus - from R&D to customer service teams - is to combine all our expertise to help them create healthy and people-friendly indoor spaces.
We are deeply convinced that there is an urgency to shift models to preserve the world's finite natural resources and capital. We invite you to join our efforts to develop a circular economy, in particular through accelerating our ReStart® take-back programme, together."

Fabrice Barthélemy, Tarkett CEO
Designing for Life through Sustainable Design
We are Designing for Life. People spend 90% of their time indoors, working, learning and relaxing. We help you to create healthier, safer, more people-friendly indoor spaces by designing high quality, sustainable products. In particular, by continuously improving the health and environment credentials of our products, we strive to select materials that can be recovered, recycled and transformed into new products. Through our focus on Cradle to Cradle® design, we make our products in a way that helps to preserve natural resources and mitigate climate change.
Closing the Loop by following Circular Economy principles
We are Close the Loop. With our ReStart® takeback program  we contribute to safeguard the world's natural resources and protecting the environment. We recycle flooring offcuts and waste from our production, transforming it into new, high quality products. In this way, we can close the loop and shift to a circular economy. This program is not available yet in Asia (only in Europe & North America for the moment). We are looking for partners in Asia to help us collect & recycle our flooring. Please do not hesitate to contact us.
Driving Collaboration with Sustainable Business Partnerships
We are Driving Collaboration. The world's great sustainability challenges require co-operation and partnership across industries and supply chains. We encourage our customers and all our stakeholders to join us in working toward positive change. Importantly, we communicate our sustainability progress transparently, and provide you with clear information about our products and ambitions. Let's seize, together, the opportunities presented by the circular economy and give waste a new life through our ReStart® takeback programme.
"Doing Good. Together." Every day, we strive to improve people's lives, preserve natural resources and respect our environment.