Our flooring deserves an afterlife.
Recycling the vinyl and linoleum off-cuts from production and installation is a no-brainer. These are nice, clean scraps of material that are straightforward to recycle. Easy. But how to recycle used flooring when it comes to the end of its life? Often covered in glue, bits of concrete and other chemical residues from years of use and, most importantly, how to reintroduce it into our supply chain with 100% safety guaranteed? Now there's a challenge! But it's one we're rising to. We eco design our products with end of life in mind, for example developing glue-free solutions that promote easy recycling. Our recycling teams are also continually developing innovative new ways of recycling more and more used materials in our eight dedicated recycling centres around the world.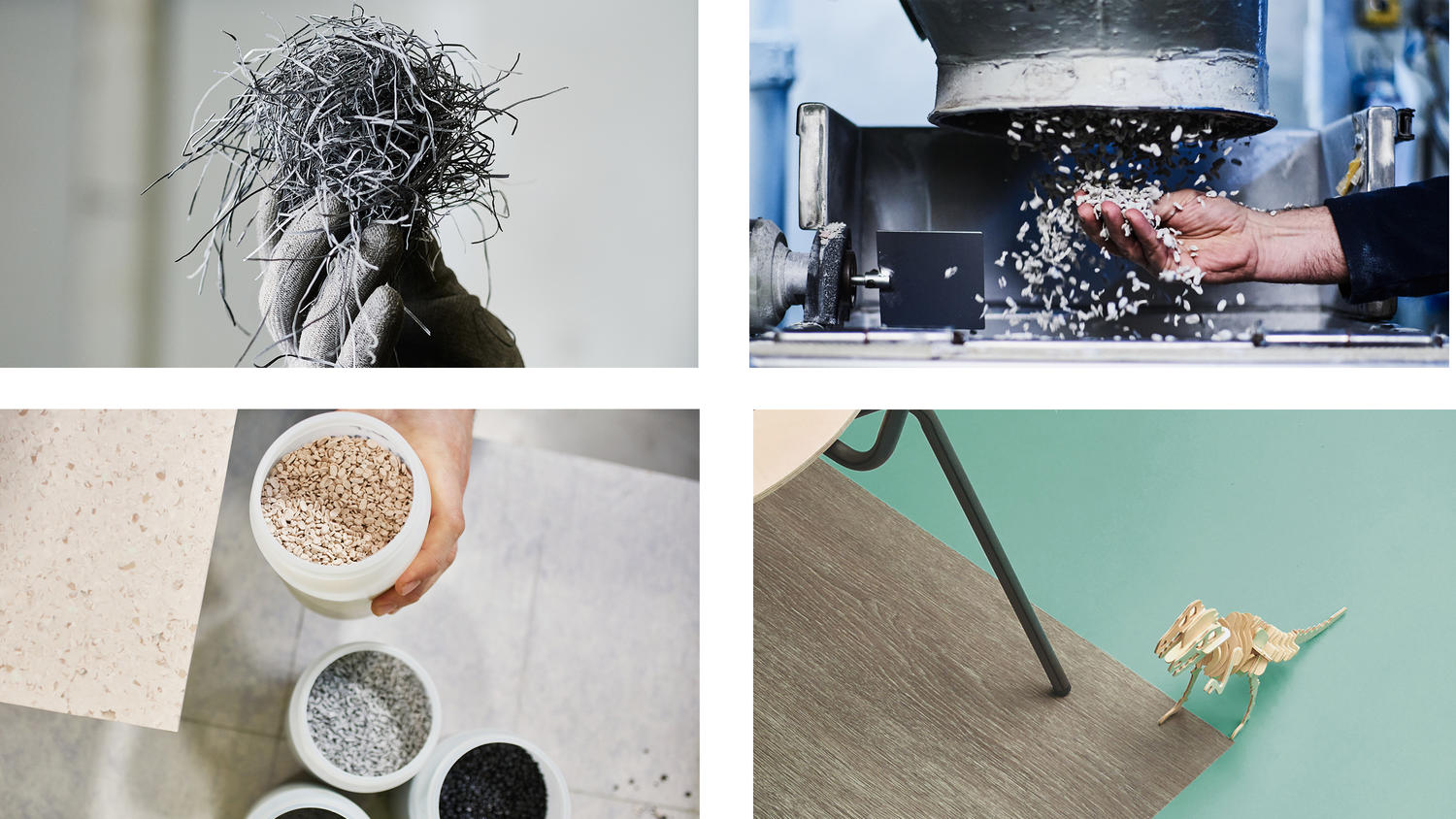 For example, we're piloting new technology that cleans, shreds and recycles previously unusable glued post-consumer vinyl*. We grind linoleum installation off-cuts into a powder, which then makes up 10% of the 36% recycled content of new linoleum and we're exploring new ways of separating post-consumer linoleum flooring from the glue to make sure it finds its way back into a new product.
We've also developed unique techniques for turning old carpet tiles into new ones thanks to our innovative method of separating the yarn from the backing, making both materials 100% recyclable. Thanks to our partnership with Aquafil, we've fully closed the loop on carpet, recycling the salvaged yarn into high-quality new yarn, ready for use. Because recycling is about collaboration, which is why if a material can't be safely recycled into flooring, we look for partners in other industries who can use it in a different way.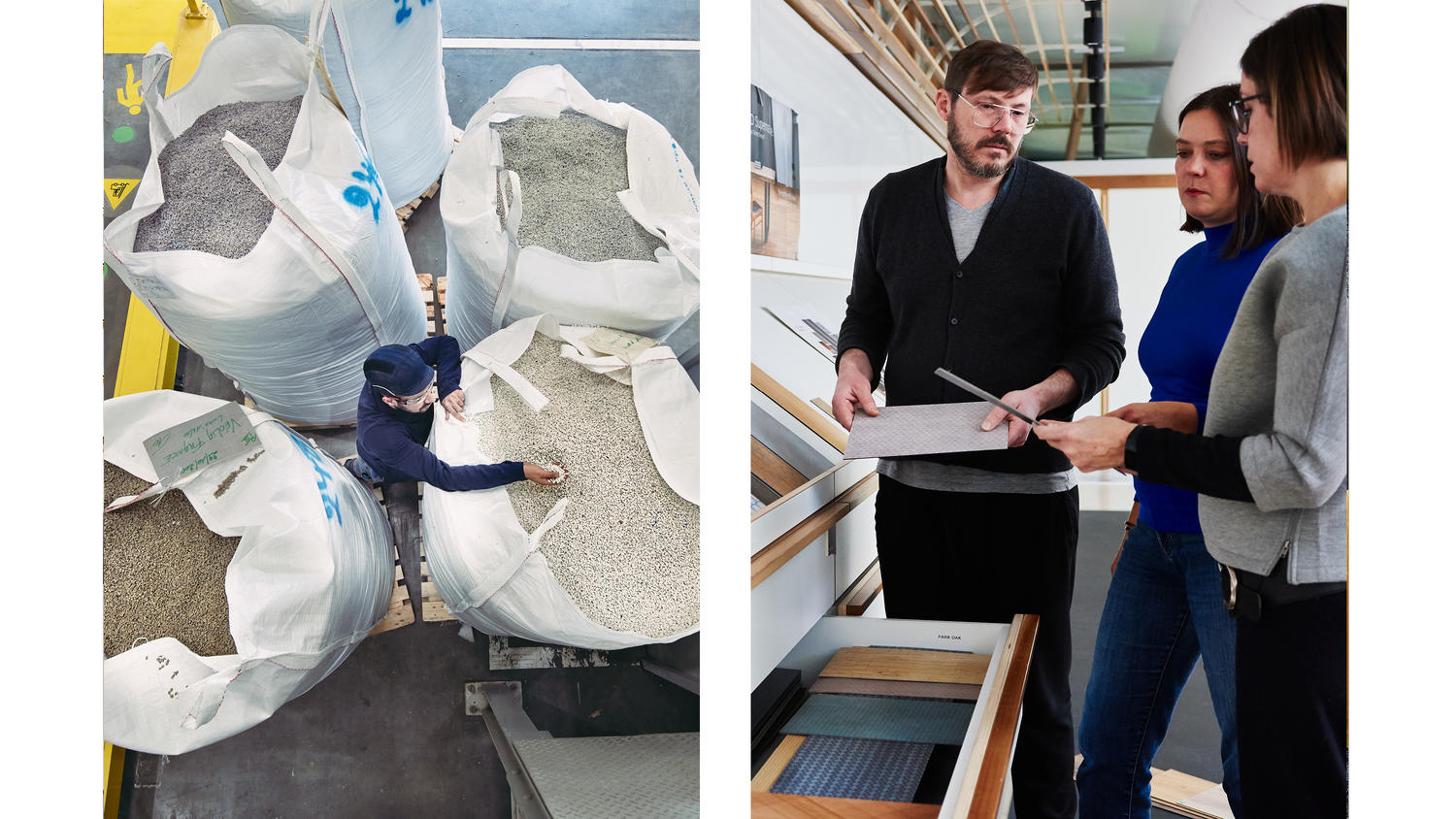 Sound impressive? Maybe. But we see it more as common sense. Because tackling climate change and resource scarcity is an imperative that demands a total commitment to a circular economy. And at Tarkett we're completely onboard. By choosing a Tarkett flooring solution, you're choosing a company with a proven track record of trailblazing recycling schemes and innovative recycling solutions. Peace of mind that your choice is a good one.

* Homogeneous vinyl flooring produced from 2011 onwards
Just another way we're
Doing Good. Together.