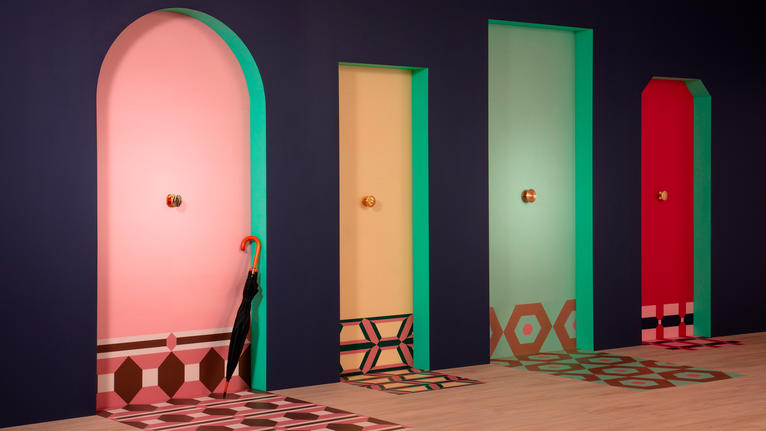 To create unique projects, "Focus" on the details
Design is in the details. We approached Tarkett floors as if they were full of games and dove straight in, imagining a dreamlike, playful universe that set the creative scene. After all, the floor might be considered a play area for architects and designers! For this concept, we wanted to put the spotlight on architectural details instead of linear meters of flooring. We used our iD Mixonomi Jewels custom vinyl tiles collection.

That is inspired by diamond cutting techniques to create intertwined layouts and highlight the captivating geometric shapes of diamonds. Each of these patterns is decorative but not only: the patterns also serve as signage in this imaginary hotel hallway: each pattern marks the space and the doorstep, thus replacing the bedroom number on the door. In the "Focus" concept, Hotel corridors are no longer the no man's land of interior design and provide guests with a unique experience.